Compounded PTFE Skived Tapes Etched and Unetched
Directly from Industrial Plastics & Machine R&D Department, these materials are recognised worldwide for their quality and high performance.
The very special fillers and the technologies used to process etched compounded tapes, enhance the following properties:
low friction coefficient
hardness and wear strength
extremely high service temperature
high resistance under pressure
extreme longevity therefore resulting in low operating costs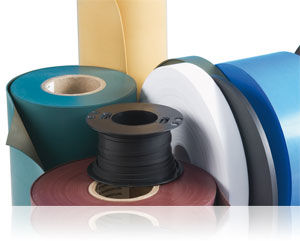 Thanks to the etching treatment, Industrial Plastics & Machine tapes can be adhered to plastic, metal, rubber surfaces, widening the range of potential applications. A chart of the most common applications is displayed on the following page.
Industrial Plastics & Machine PTFE TAPES
MILLING MACHINES
MACHINES CENTRES
DRILLING MACHINES
GRINDING MACHINES
LATHES
SAWS
OTHER MACHINE TOOLS AND ACCESSORIES
BRIDGE SUPPORTS
SKIDS
CONSTRUCTION ENGINEERING
WEAR STRIPS
MAINTENANCE